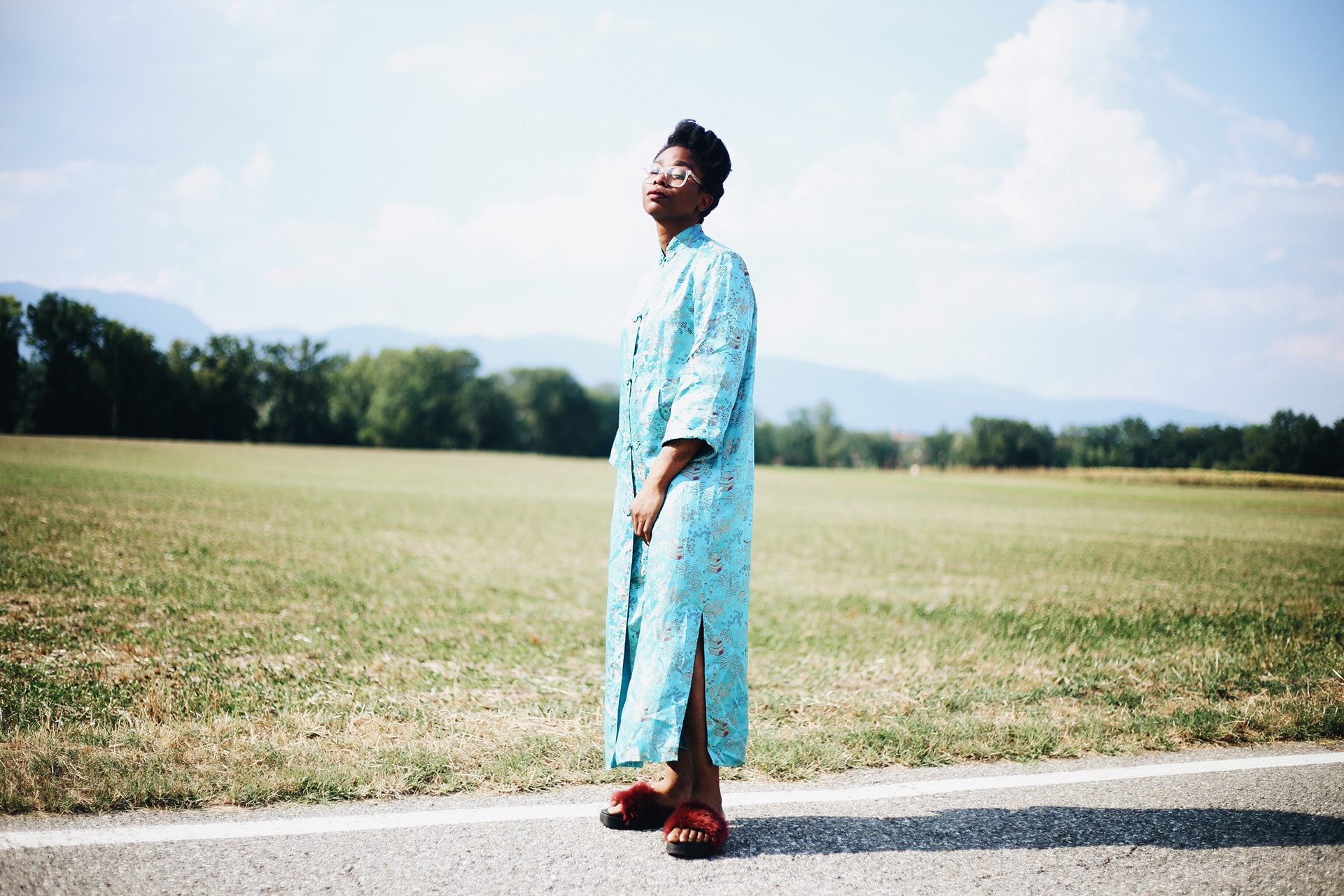 Seyi, pronounced SHAE, here. Nice to meet you! 
I am a multi-faceted Swiss graphic designer who is also a photographer, writer, published poet, dancer and a lisenced nurse. 
My experience as a nurse has helped me increase my passion and appreciation for an human-centered lifestyle and profession. As a recent graduate of Shillington School of Graphic Design in New York City, I am enamored with solving visual problems through graphic design & curious to discovering & learning fresh tactics, skills and principles for this. I am especially passionate about editorial & magazine work and love applying Josef Mueller-Brockmann's theory on the grid. Yes, I guess you could say grids and typesetting make me very happy. I also enjoy branding and packaging. 
Having lived in Geneva, Switzerland for most of my life, in addition to having English as my mother-tongue, my mastery of French is also on the same par as my proficiency in the English language. 
When I'm not behind the lens of a camera, or in front of a desktop screen, I am in the gym, writing, practicing some illustrations, traveling or eating out with friends.  
I am impassioned with working with people, learning and using my different media of art to convey, share and give expression to their stories. To this end, I am currently working on multiple photographic projects focused on key themes that are currently raising questions or causing upheavel amongst the majority and suffering within the minority — beauty and mental health for example.
Thank you! I will endeavor to get back to you as soon as possible.